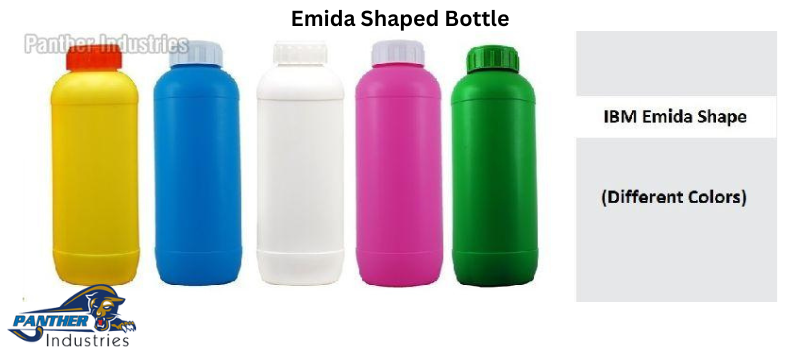 Plastics have taken over the daily products that we use. However, plastic is not kind to the environment. It is not biodegradable. The material takes years to degrade in the soil. It is toxic to the environment and is not safe for health. So, what are the alternative options?


There is one option- food-grade plastic. Such materials from Emida shaped bottle supplier decomposes and is safe for use. From the viewpoints of cost, durability and environmental-friendly, these bottles are the perfect fit. They can easily replace plastic bottles and are recyclable.


Durability and Design Flexibility
One factor that makes a bottle one of the most preferred products is its durability. Bottles made of biodegradable materials are durable. They save the cost of the manufacturer on transportation packaging. One can mould the materials into any form or shape, or size. The brands can develop their design and establish their ideas and identity.


Enhanced Safety
Glass bottles shatter easily. The shards harm the environment and people, creating a safety hazard. Food-grade bottles, on the other hand, are shatter-proof and durable. These bottles are the greenest plastic-type, making storing any beverage or drink easy and safe. These bottles have no hazardous chemicals in them.


Hygienic Option
The bottles from the Emida shaped bottle manufacturer are hygienic. They are resistant to microorganisms. Strong and hygienic bottles have one of the best packaging systems. Since plastic bottles are reused, they are not exactly free of germs and chemicals. However, biodegradable bottles do not react to foods or beverages. These bottles do not degrade chemically or biologically.


Low Carbon Emissions While Decomposing
Another facet of biodegradable plastic is that it has low carbon emissions. It is easily compostable. The biopolymers in the bottles make them decompose fast. The bottle can decompose in a few minutes under certain conditions.


No Harmful Chemicals
Traditional plastic bottles release harmful chemicals when they go through decomposition. The Emida shaped bottle does not contain any harmful chemicals. Traditional plastics have a chemical, BPA and methane, which harms the environment and human health. Bio-polymer bottles do not have such chemicals and do not affect the health or environment.


An Eco-Friendly Solution
A big advantage of bioplastics is that one can recycle them. Proper disposal of plastic reduces the amount of waste. Otherwise, these wastes would end up in landfills. They will eventually affect agriculture and residential areas.


Food-Grade Bottes are Energy Efficient
The food-grade bottles do not require a lot of energy in their production process. Producing these bottles is a huge investment but worth every penny. These bottles require 65% less energy than regular plastic bottles.
It means that the manufacturers use fewer fossil fuels and contribute to the reduction of environmental pollution. It, in turn, releases 68% fewer greenhouse gases. It is one of the windfalls for the environment.


End Note
Biodegradable plastic has great significance in reducing pollution. These plastics are the solution to curbing environmental pollution. With the increased use of these products, people can contribute to environmental causes. For s sustainable future for our planet., we must all look for sustainable options like biodegradable plastics.