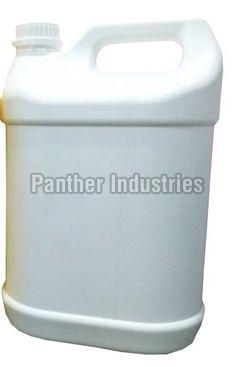 If you are after your own plastic storage containers or cans, it can be quite challenging to know where exactly you should buy them. There are many plastic cans suppliers available to you with the Internet now in the mainstream. Several companies are offering their containers worldwide. However, from the nearby local storage stores down the street from you, the Internet is still your best option.
You can easily find the best plastic cans supplier online. But before more ahead with the guide to buying plastic cans online, have a bit knowledge about different types of plastics and their uses in our everyday life.
Types of plastics with uses
1. PET
PET can be absolutely rigid or bendable.
Typical uses of PET: water, cooking oil bottles, frozen ready-meal dishes, Soft drink, packaging trays, First-aid blankets, polar fleece.
2. HDPE
HDPE is a solid material capable to tolerate very high temperatures and even strong chemicals.
Typical uses of HDPE: food and drink storage, freezer bags, cleaning solution and soap containers, shopping bags, pipes, bottle caps, vehicle fuel tanks,
3. PVC
PVC is tranquil to work with and mould into shapes used to make rigid, lightweight sheets.
Typical uses of PVC: Signage, clothing, medical containers, cladding, flooring, cables, vinyl records, tubing, water and sewage pipes, furniture, cleaning solution containers, water bottles.
4. LDPE
LDPE is a highly non-reactive material, it has turn out to be one of the most famous plastics used at the moment. It can withstand temperatures approaching 100°C,
Typical uses of LDPE: Trays, cans, machine parts, lids, drink cartons, work surfaces, '6-ring' drink holders, computer hardware casings, protective shells, playground fixtures (slides and the like), bin-bags, laundry bags.
5. Polypropylene (PP)
Durable and flexible, polypropylene is very hard-wearing plastic. It has relatively a high tolerance to high temperatures, comparative to other plastics, considered to be a food-safe material.
Typical uses of Polypropylene: Clothing, surgery tools and supplies, straws, hobbyist model, bottle caps, kettles, lunch boxes, food containers, crisp bags, packing tape.
Category of White Plastic cans
White plastic cans are manufactured from high-density Polyethene (HDPE). The White Plastic Can Suppliers in Gujarat fabricate these cans under the direction of senior experts with modern techniques.
These cans are highly appreciated among the clients for its excellent finish, lightweight, toughness, heat resistance, compact design and leak proof. You can get the product from Plastic Can Suppliers in Gujarat. It is available at 5 litres with the thickness of 0-5 mm and 10-15 mm with them and also accessible by your demands at an affordable price tag.
Applications of white cans
White Plastic Cans are widely used for Juice packing and pharma packing. The industry applications include packaging of chemicals, oils, food, edible oils, sanitiser, soaps, disinfectants, paints and adhesives.
Where to get them?
Contact only one of the prominent Suppliers of White Plastic Cans in Gujarat. They offer top-notch quality White Plastic Cans that are manufactured using the most excellent quality raw materials sourced from the certified vendors by their professionals.
Their salient features:
Manufacture product with strict quality measures
Skilled and educated staff to handle requests
Deliver unique and groundbreaking products
Superior quality products on time at fair prices