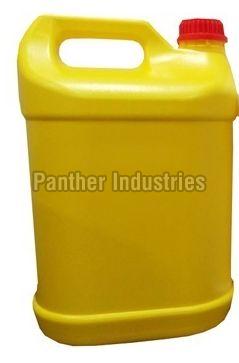 Since the 70s, we are fond of plastic cans be it the packing of beverages, consumer goods, detergent. Compounds like terephthalate and polyethylene are used to manufacture plastic cans with added advantages of easy production, energy-saving, and toughness. These are economical, safe, and recyclable.
Safety and Ruggedness:
The cans made with plastic are resilient and rugged. It is not seen in glass containers. It is mainly useful for packing any foods, beverages, and useful for safe handling as well.
As plastic has a very long chain of molecules, it is tough and chemically resistant. For the same properties, bottles are mostly used for being protective, leakproof, and flexible.
Colours and Shapes:
It is very easy to mould plastics in other shapes. There are other procedures for its utility and appearance improvement by Plastic Cans Supplier. Manufactures apply measurement marks, integral production, and pouring lips for the plastic bottles, cans, etc.
Apart from these, plastic carry bags are available in any colour be it opaque or translucent. It is easier for brand promotion at an affordable price. Even you need no paint with some cans as it is already equipped with coloured resin. Hence there is no risk of rubbing or washing off the colour or shade.
Energy Savings:
Although plastics are not environment-friendly products, we can easily transform their energy savings property in daily usage. It is lighter than glass, and low cost is involved in shipping or transporting the products.
Plastics consist of low melting temperature with significant softness. Hence it needs less energy in the production process.
Easily Recyclable:
You can use the Plastic Cansagain and again as it is recycled into its primary form and other secondary products too. We can even use it for pillow stuffing, carpet fibres, strapping materials, tote bags, etc. Some non-food containers and beverage bottles require recycled plastic. When we are having these kinds of materials in large amounts with low transportation costs, why should we let them go so easily?
Nowadays government is focusing on the economy, and they cannot afford the twice production cost using aluminium cans. Even we know that there are environment-friendly products as well but the main thing huge price which is hardly seen by people. Apart from protection, something is more important like preservation of food like alcohol, fruit juices, pickles, and others.
Hence, we should not look for others when we know that the world is in danger with heaps of plastic garbage. When we can easily use it for other purposes, we are accumulating it for nothing beneficial. So, it is the demand from mother nature, and we should payback the debt to it. We should not forget the immense contribution of plastic in brand recognition, promotional activities, decoration, etc.
When we already have so many options, we should utilise these ways. There are too much waste and harmful effects with little usage or management of waste plastics. We must look for the above-mentioned opportunities to proceed with the significant usage of existing plastics.