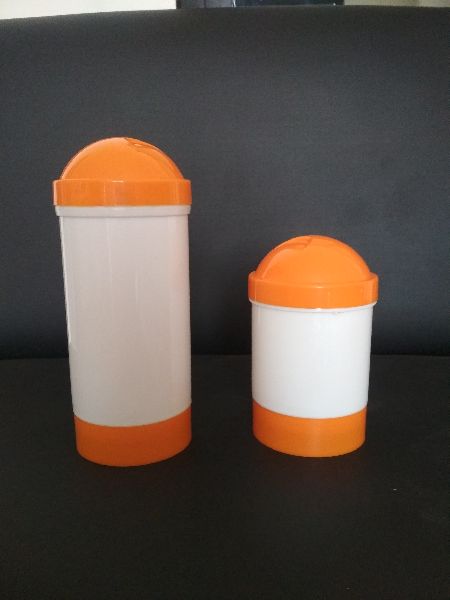 The major consideration for lubricant and fertilizers production is their container design. As we know these chemicals have harmful effects on our environment, we need safe transport as well as storage boxes. It conveys its reliable image with product safety and quality.
In this concern, we mainly focus on the HDPE-made Proclain Box.
Packaging Idea:
Rigid packaging is needed in terms of injection moulded containers of variable sizes. The boxes may be square, round, or rectangular. The base chemical to manufacture these packaging boxes is polypropylene. It will encourage people to buy more upfront lubricants or fertilisers by this safe packaging idea.
Rigid packages have many unseen advantages. It would not dent or rust anymore and hence it is minimising the potential risks like leaks. The shipping cost is automatically reduced by this lightweight box, and it is taking less area for storage and usage.
This Proclain container minimises noise and secures the stacking ability in little space without creating any hustle sound. It is also helpful when we wish to recycle polypropylene and HDPE products.
Typically, huge containers are useful for petroleum, petrochemical, and other industries where we need to fill gallons of products. Sufficient spaces are provided by this storage which in turn prevents spillage and sloshing during conveying and filling. This consideration is mainly applied to low viscous fluids.
Materials:
As you know, these Proclain boxes are made with high-density polypropylene or polyethylene. Both have their advantages and benefits for Proclain Box Supplier.
HDPE is the cheapest option compared to other chemicals because of its softness, better resistance, lower brittleness in low temperatures.
HDPE performs better in static charge building procedures as compared to polypropylene. Hence it is not stuck to debris and dust. It is mainly the recycled plastic with symbol 2. The typical recycled products are plastic tables, lumbers, roadside benches, curbs, trash receptacles, and other prominent products used widely for industrial purposes.
Polypropylene is somewhat better in terms of sidewall stiffness. It has a higher melting temperature as compared with HDPE. The material has better resistance and ruggedness for different bases, solvents, and acids. It has a recycled symbol of 5 which indicates it is less effective in regular usage.
Both these materials are carried via regrind, injection grade, consumer resin, etc. Injection grade is feasible to provide moulded products with expected performance curves and fewer impurities. For lubricants, injection graded resin packaging is effective.
Performance of Container:
The load handling capacity derives from the performance dynamics of plastic containers. It includes strength checking, dynamic load power, impact resistance, and other factors.
For passing the design qualification, stacking tests are more meaningful. Chemical properties are also monitored in terms of their environmental exposure and daily usage.
Hence there are so many factors that decide the durability of the Proclain containers. As per different product demands, load handling capability, the decorative option is kept in touch. The certified packaging with compliance with laws is expected.
For more information, you can check the manufacturing and specifications of Proclain boxes.