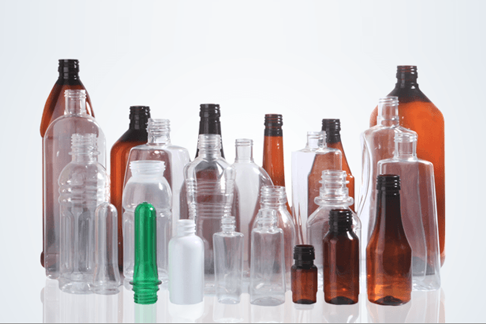 Use of industrial fluid is very common in several types of industries. However, there are different types of chemicals which are having different properties. Such type of industrial liquids requires special care and storage. In order to avoid any sort of accident, it becomes very essential to store the industrial fluid in a proper manner. In such instances, the role of Sizanta shaped bottles come into play. These bottles are nothing but plastic bottles that have different configurations and are suitable enough to store a wide variety of products. In order to meet7 the packaging needs, these bottles are widely available in a wide range of shapes, sizes as well as colors.

Different industries have different types of requirement for packaging industrial liquids. These Sizanta shaped bottles are the perfect solution for packaging these liquids. They are perfect enough to keep the chemical composition of the products intact without getting contaminated from the outside atmosphere. Especially designed with a wide mouth and screwed caps for easy dispensation of liquids, these bottles are available in 250 ML, 500 ML, and 1000 ML quantity. However, these bottles are manufactured in such a way that the content kept in it doesn't get in contact with outside air, dust, and moisture. The tight plastic lid avoids any sort of dirt entering inside the bottles.

Durability, air tightness, and moisture proof are some of the major features that have made Sizanta shaped bottles highly in demand. Known for its superior quality and non-reactive nature, these bottles are fabricated using high-grade materials and are ideal enough to keep the chemical composition of the liquid intact for long periods of time. Available in wide varieties of sizes, capacities, and shapes, these bottles can be customized depending upon the requirements.
Reasons why plastic bottles are in demand

Plastic bottles are always in high demand because they are lightweight and can be transformed into different shapes as desired. They are flexible in nature and have excellent electrical properties, but, on the other hand, are poorly resistant to temperature. The added advantage of plastic bottles is that they are resistant to corrosive attack.

However, these bottles are the most economical option in order to provide the moisture barrier as well as are resistant to certain chemicals.

Advantages of plastic bottles

Unlike any glass storage containers, plastic bottles are considered to be extremely safe, as they do not shatter into multiple sharp pieces when get broken. This, however, keeps the product inside kit completely protected and safe from getting spilled out. Their easy to mold properties gives the advantage of getting into a wide variety of shapes. Apart from all these, the lightweight of these bottles helps in reducing the energy and costs being required to ship the product. As plastic have low melting points, hence, consumes less energy than required in manufacturing glass bottles.
India is a leading supplier of Sizanta shaped bottles. These bottles are being manufactured using premier grade materials and are available in different size options.

Thus, to conclude, Sizanta shaped bottles are tremendously gaining popularity in terms of carrying industrial liquids owing to its various properties.