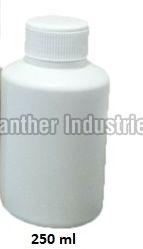 Mono-shaped bottles carry or pack liquid, chemicals, and different food items. The bottles are adaptable as some can be filled and sterilized, and some plastic bottles can be fluorinated to prevent panelling that happens with some chemical compounds and solvents. Low cost and bulk ordering of these white-coloured bottles made of different kinds of plastic are not complex online. These bottles are easily available online in many sizes and shapes. When you purchase mono-shaped bottles at discounted or cheaper rates, you save a great deal of money when it comes to packaging, your investment in the packaging is lower, and your profit increases.
Here are more benefits of using mono-shaped bottles.
Strong and Safe
Think about glass containers. Unlike them, plastic containers are tough and resilient; they don't easily break into sharp objects when dropped, making product packaging safe to manage. Because plastics are polymers, they have beneficial physical properties such as resistance and toughness to chemicals. The same suppleness would make plastic containers unlikely to burst or leak, guarding the contents in the shipping cartons.
Shapes and Colors
Plastic materials are simple to mould into many bottle shapes, improving their look and utility. For instance, Mono Shaped Bottles Suppliers include integral handles, measurement marks and lips in many plastic bottles. Also, plastics can range from crystal clear to any colour; white-coloured mono-shaped bottles make products and brands easily identifiable by sight. These bottles need no paint; they can be easily rubbed or washed off.
Saves Engergy
Plastics are lightweight than glass, reducing energy and the costs needed to transport products. Plastics are soft and have moderately low melting points, so manufacturing take less energy to manufacture than glass.
A Recyclable Material
Many plastic bottles are easily recycled into secondary products. Similarly these bottles can also be recycled into products like floor covering fibres, tote bags and other resources. Many bottles manufacturers use recycled plastic. The light weight of mono-shaped bottles minimizes the expense of transporting products to recycling centres.
Why Bulk Ordering from Mono-Shaped Bottles Suppliers is advantageous?
A considering difference in price in wholesale and retail rates are always experienced. Still, if you buy mono-shaped bottles in bulk from ready stock, you may also get special offers and discount rates. Should you manufacture and have a steady output of product, you should package it. You as well have to keep up with demand. When the product is unavailable for sale, it influences the brand value and customer loyalty. As such, you continually need bottles to package your product. Buying mono shaped bottles in bulk offers you many advantages:
1. You do not need to keep a considerable stock, so you save on storage costs.
2. You can buy plastic containers at cheap rates.
3. You can purchase bottles with closures which means you save on extra expenses.
4. You can buy bottles of different types of plastics.
5. You can select from a variety of shapes and sizes.
6. You may get them custom labelled.